The Faurote Group draws from a wide range of programs to custom build a plan based on your personal goals, challenges and needs. We blend hands-on activities, role plays, case studies and multi-media to boost engagement and encourage participation. Learn more about our training programs or contact us to design a customized training program specific to your needs.
Direction. Encouragement. Accountability. Faurote Group Coaching Services focus on each individual, challenging them to create and implement the best decisions for their professional and personal development. Contact us to learn more about how we can help with career advancement, establishing goals and action items, relationship building and more. Develop new behaviors for success.
ASSESSMENTS
Measure and manage talent, leadership, and performance. These assessments can be used by you to create customized development plans for your employees or bring The Faurote Group in for coaching and training. We use these assessments to establish a clear starting point for highly personalized development plans.
DISC
Platinum Rule
EQ-i 2.0 EQ360
HRG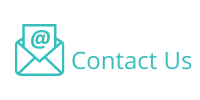 The Faurote Group Leadership Academy takes a proven approach to developing leaders. The program is designed for individuals preparing to take on leadership and management responsibilities or those already in leadership seeking further development. Learn more about the Leadership Academy or contact us.
We customize all of our programs to include your vision, mission, principles and core competencies. We perform our due diligence to recognize the nuances of your organization's culture, leadership and employee performance expectations. Sessions can be designed lunch-n-learns, a series delivered over time or in a keynote fashion. Learn more about our programs or contact us.
Sometimes you simply need a fresh perspective to find your way. Faurote Group offers unique contracts with clients who want to focus on any of three organizational development keys: interpersonal, technological and structural. Learn more about how the Faurote Group can help you find the way through Strategic Planning, Recruiting and Retention projects, and more or contact us.
CERTIFICATION
Build your in-house capacity and use assessment tools in talent acquisition, performance management, leadership and management training, individual coaching, talent development, and more. Certify your staff to use the following assessments: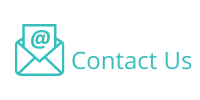 CONTINUING EDUCATION
The Faurote Group works with sponsoring organizations to provide Continuing Education Credits for all our programs.