Training | Talent Development
Improve performance. Engage your employees. Retain your talent. Increase your profit margins. Workplace learning is at the center of each one. It's possible when you provide learning and development opportunities. Leadership and management is a top priority for 53%1. Resilience topped the list of priority skills to build in 20212. 68% of employees say training and development is the company's most important policy3. Strengths-based development can increase profits up to 29%4.
Learning & Development Programs
While single program objectives are available, we recommend a broad scope solution for growth and development. The Faurote Group uses a blended approach, combining several programs into an extended series. This establishes a base of knowledge followed by a broadening of competencies with continuous reinforcement. See Examples of Series Options.
Strengths
Leveraging Strengths for Individual and Team growth
For most of us, we have days where we feel productive and energized and others where we feel totally drained. Given that research shows the general population leverages its strengths less than 20% of the time, the days where we feel drained often exceed those when we feel energized. On the other hand, high performance teams tend to lean on their strengths more than 75% of the time, leading them to feel 6 times more engaged at work and having 3 times the well-being of the general population.
This program focuses on ways to leverage the power of our strengths to create momentum, engagement, and positive impact on self and others. Based on Gallup's StrengthsFinder 2.0, this session helps participants recognize their talents, build them into strengths, and work smarter as individuals and as teams.
Session Objectives:
Define skills, knowledge, talents and strengths
Articulate your top 5 Strengths
Discuss the role that talents and strengths play in career growth
Create an action plan to leverage strengths more consistently to create positive outcomes
Advance Prep & Takeaways:
In advance of attending this workshop, participants complete the StrengthsFinder assessment using the code provided in your StrengthsFinder 2.0 book or via one of our electronic access codes.
Relationships
Relationship Strategies – The Platinum RuleTM
The key to maximizing connections and minimizing unnecessary conflict lies in our ability to be adaptive communicators. Where most people struggle is not having a good understanding of their own preferences and inaccurately reading others. To avoid unwanted confusion, you must first understand your own communication tendencies and then assess others by interpreting the clues they provide when interacting with others. When you practice the Platinum Rule™ ("Treat others the way they want to be treated"), you build credibility and rapport. In this workshop, obtain a better understanding of your personality style, learn how to "read" people, adapt to their needs, and create lasting relationships critical to business and personal success.
Learning Objectives:
Learn the four basic personality styles as leveraged by the DISC assessment
Gain an understanding of your behavioral style and how to maximize strengths and minimize weaknesses
Discover how to read verbal, vocal, and visual signs while interacting with others
Be able to adapt your communication style to accommodate the preferences of others
Learn the keys in establishing trust, confidence, and credibility in relationships
Reduce conflict and tension in personal and business relationships
Advance Prep & Takeaways:
Includes breaking out the attendees by personality style as well as video quizzes to test immediate understanding and application of the skill development from session content. Pre-work includes taking the DISC assessment.
Emotional Intelligence
EQ – the Differentiator in High-Performance Cultures
"Emotional Intelligence is so critical to success that it accounts for 60% of performance in all types of jobs. It's the single biggest predictor of performance in the workplace and the strongest driver of leadership and personal excellence." ¹ In today's environment one way to set yourself apart is by having a high 'EQ,' which is a measure of your "emotional intelligence." By enhancing your understanding of your own emotions and those of others and taking them into account when interacting, you can have a positive effect on relationships, business results, commitment, and teamwork. This program highlights the connection between emotions and actions and helps identify ways to improve EQ and develop more productive relationships both professionally and personally. ¹The Emotional Intelligence Quick Book
Learning Objectives:
Introduce the concept of "EI" and lay the foundation for skill development
Share the EQ-i2.0 model, highlighting the 5 composites and 15 subskills making up our "EI"
Identify and learn how to apply key emotional competencies for leadership and personal growth
Discuss activating events and the impact on physical, mental and social well-being
Focus on Decision-Making and Interpersonal composites including strategic actions for improving "EI"
Using video examples of our emotions in action, and thought provoking questions to challenge the way we think about the emotional triggers in our personal and professional lives, this session spurs all levels of Emotional Intelligence users into developing strategic actions for improvement. It includes a self-improvement activity designed to journal the emotional triggers in our lives allowing for higher levels of self-awareness, building relationships, solving problems, managing stress, being flexible, and an increase to our daily usage of Emotional Intelligence.
PERFORMANCE COACHING
Creating a Culture of Candor
As situations arise in the workplace, we often find ourselves running in circles around the 'heart of the matter.' Whether it be from a fear of resistance by others or our own discomfort in bringing up challenging topics, a common reaction to difficult conversations is avoidance. The art of having 'candid conversations' is invaluable and can diffuse even the toughest of situations into an open, honest environment where 'real' results are accomplished. This program is designed to walk through how to both provide and receive candid feedback/feedforward on the path to creating powerful results.
Learning Objectives:
Discuss a culture of compliance vs. a culture of communication vs. a culture of candor
Introduce a Candid Conversation model
Discuss listening and questioning skills to maximize effectiveness
Highlight how to prepare as a provider and receiver of Candid Conversations
Link the concept of customizing our conversations as a key to success in delivering Candid Dialogues
Create an action plan for improvement
Takeaways:
Participants will discuss types of candid dialogues and watch a series of video clips to assess productive versus unproductive candid conversations. We'll also use role plays to introduce a model for preparing and delivering candid conversations and share tips on how to customize a dialogue to the receiver's communication style for maximum effectiveness.
Leadership
Leadership Progression – moving from Doer to Delegator to Developer
In the battle to outperform the competition and be successful today, we must recognize the importance of creating leaders at all levels. Since more than 95% of leadership does not come from the top but throughout the middle of an organization, our belief is that leadership is not based on position but rather the person. Therefore, the question every leader must be able to answer is, "Why should someone follow me?" This program identifies what it takes to be a successful leader and discusses the keys to getting people to want to follow you, allowing you to transition from a doer, to a delegator, and eventually, a developer of leaders.
Learning Objectives:
How to inspire people to want to follow you by recognizing leadership is about trust, influence and character
Identify the core competencies and characteristics of effective leaders
Highlight the value of "situational leadership"
Identify and dispel common leadership myths
Grow as a leader through a leadership action plan
Bounce Back Factor TM
Unleashing your Bounce Back FactorTM – Leveraging Energy Management to Increase Resilience
The sheer amount and the speed of the changes in our environment have created and will continue to cause challenges and increase stress in all areas of our lives. Being able to quickly and powerfully Bounce Back can make the difference between surviving and thriving, and one of the most important elements of resilience is energy. This session explores the 5 Bounce Back FactorsTM of resilience: Physical, Mental, Emotional, Social, and Spiritual and shares strategies to build the hardiness required to create positive energy as individuals, teams, and organizations.
Learning Objectives:
Understand Energy (creation and renewal), not Time, is our most precious resource.
Learn the 5 Bounce Back FactorsTM for developing resilience.
Identify steps to improve overall well-being, productivity, energy management and level of engagement.
Develop a plan to Power Up our Lives.
NOTE: The Bounce Back FactorTM program has a tremendous amount of content. With that in mind, a very common approach to sharing these concepts is in a series. For instance, each of the 5 Bounce Back FactorsTM can be covered over the course of five – 90-minute sessions. See the full Bounce Back FactorTM Series flow.
Teams
Collaboration – Transforming a Group into a Team
We've all been placed on a 'team' that's not really a 'team' and experienced negative outcomes for ourselves, our departments, or the organization. The question is: What's holding you back? Is it the lack of accountability or fear of sharing differing views? Is it a misalignment in interests compared to the responsibilities you hold on the team? There are endless reasons why some groups never become a team, but there's one prominent way to redirect your efforts and drive results – Create a culture of collaboration. In this session, gain insights into forming a 'Yes' Culture and leverage key skills to building cultivating successful moments as a team.
Learning Objectives:
Define collaboration and examine the difference between a Group and a Team
Identify essential qualities of team leaders and team players
Establish the principles of a 'Yes' Culture and a formula for getting it right
Explore ways to create stand-out, powerful moments as a team
Leading remotely
Interactivity & Takeaways:
Participants will learn the rules of Improv in a group exercise for establishing a 'Yes' Culture. This session will also include a framework for effective teams and creating strategies for unleashing the potential within a team.
Change
Leading and Managing Change
Jack Welch once said, "I am convinced that if the rate of change within an organization is less than the rate of change outside, the end of the company is in sight." Yet, most people are naturally inclined to resist change. Who could blame them? Making improvements yields benefits in the future; while the disruption, discomfort and discipline needed to achieve them are immediate. This program highlights the critical role that all employees play in change efforts, identifies the dangers of the "status quo" and provides guidance on how to successfully implement change.
Learning Objectives:
Define change and what causes it to occur
Understand why people succeed or fail at change and why they often resist change
Recognize the keys to "Unlocking the Secrets of Change"
Discuss the shifting elements in our current environment along with common reactions to change
Highlight the benefit of 'reality testing' as a skill and how to improve our objectivity and leverage EI skills including: Flexibility, Impulse Control, Optimism, and Stress Tolerance, among others
Introduce a framework from the book Switch (Dan and Chip Heath) to implement the change we desire
Time Management
Time Management/Self-Leadership
With increasing pressure to juggle more responsibilities both in our personal and professional lives, being able to have a grounded sense of priorities helps drive decisions around Work-Life Fit.It empowers us to choose our course with confidence and execute our tasks and strategic projects with a sense of assurance and purpose.By intentionally focusing our efforts on prioritization, we build productive habits that subconsciously fuel results.
Learning Objectives:
Discuss a four-step process to becoming a more successful driver of Work-Life Choices
Introduce an analyzation tool allowing heightened awareness of current habits
Focus on new ways to develop stronger, more effective habits of Self-Leadership
Takeaways:
We'll share a time tracker activity for identifying areas for improvement as well as highlight elements from the book 'The Power of Habits." Interaction includes breaking the group out into the four quadrants of Covey's Time Matrix and completing self-reflection exercises on current and desired habits for productivity and prioritization.
Presentation
The Power of Presence and Presenting
The ability to communicate effectively has a direct connection to the level of success you achieve, yet 80% of presenters are below average and dread the thought of making a presentation. Whether it is being a better leader, supervisor, or team player, effective communication skills are a must! Learn how to make a "POSITIVE IMPACT" when you speak by learning how to channel your fears into positive energy. This workshop teaches the specific skills and techniques that will help you become a more powerful, energetic, and effective presenter.
Learning Objectives:
Learn the skills necessary to speak with confidence and clarity when presenting
Overcome the fear of public speaking by reducing stress and speaker's anxiety
Understand the dynamics between verbal and non-verbal elements of communication
Provide guidance on how to command the attention of listeners and persuade others to act
Learn how to confidently and professionally respond to questions
Provide tips on how to make your message clear and more memorable
Learn practice techniques to improve every day
Takeaways:
Participants will watch a variety of video clips highlighting effective and ineffective displays of communication (focusing on tone of voice, language, eye contact, and non-verbals) along with brief group-thought activities surrounding the impact of powerful communication skills on both relationships and results. In addition, we'll provide practical ways to gain credibility and improve the dynamics of communication in everyday interactions ranging from better voicemails to more effective presentations.
Active Listening
Active Listening – the Key to Strong Relationships
The commonly quoted phrase from Steven Covey's 7 Habits of Highly Effective People is as powerful today as the day it was published: "Seek first to understand then to be understood.' The only way to exceed the expectations of both internal and external clients is to first actively listen to their needs. This program highlights three levels of listening and identifies common barriers to developing strong, effective listening habits and making real connections with others.
Learning Objectives:
Identify the characteristics of effective and ineffective listeners
Share the cultural impact of poor listening habits
Introduce 3-levels of listening and the associated impact each has on relationship building
Discuss key areas of both our personal and professional lives where active listening techniques can be applied
Create rituals to engage in and model active listening
Takeaways:
Includes videos of good and bad listeners in action as well as a paired listening activity showing listening techniques that can create an environment for active listening. Participants will receive best practices and an action plan for connecting with others using 'Level 3' listening habits.
We would be happy to discuss your talent development needs and create a customized training program for you and your team.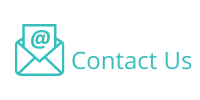 The Team behind Your Team: The Faurote Group is a Human Capital Consulting, Training and Coaching firm. Our enthusiastic, high-energy approach delivers personalized, customized training services designed to maximize the professional and personal growth of your employees. Every member of The Faurote Group team, from principals and associates to strategic partners, has been hand-picked for their business knowledge, life experience and professionalism. Tell us where you are, chances are we've been there.
Virtual Platform: The Faurote Group has been delivering virtual training for many years and strives to replicate a face-to-face, classroom learning environment via a virtual platform. Our clients consistently share feedback that our energy and creative approach to designing the virtual learning experience makes it easy to stay engaged and take away new ideas for growth. We use every feature available in the virtual meeting software, including: Polls, Participant Chat, Breakout Rooms with smaller group discussion, Reaction Buttons, Videos, and Self-Reflection activities. For longer sessions we incorporate breaks into the learning experience and embed activities at more frequent intervals.
---
1 2021 WORKPLACE LEARNING REPORT (LinkedIn Learning)
2 2021 WORKPLACE LEARNING REPORT (LinkedIn Learning)
3 7 STATS THAT PROVE TRAINING VALUE (HR Exchange Network)
4 STATE OF THE GLOBAL WORKPLACE (Gallup)